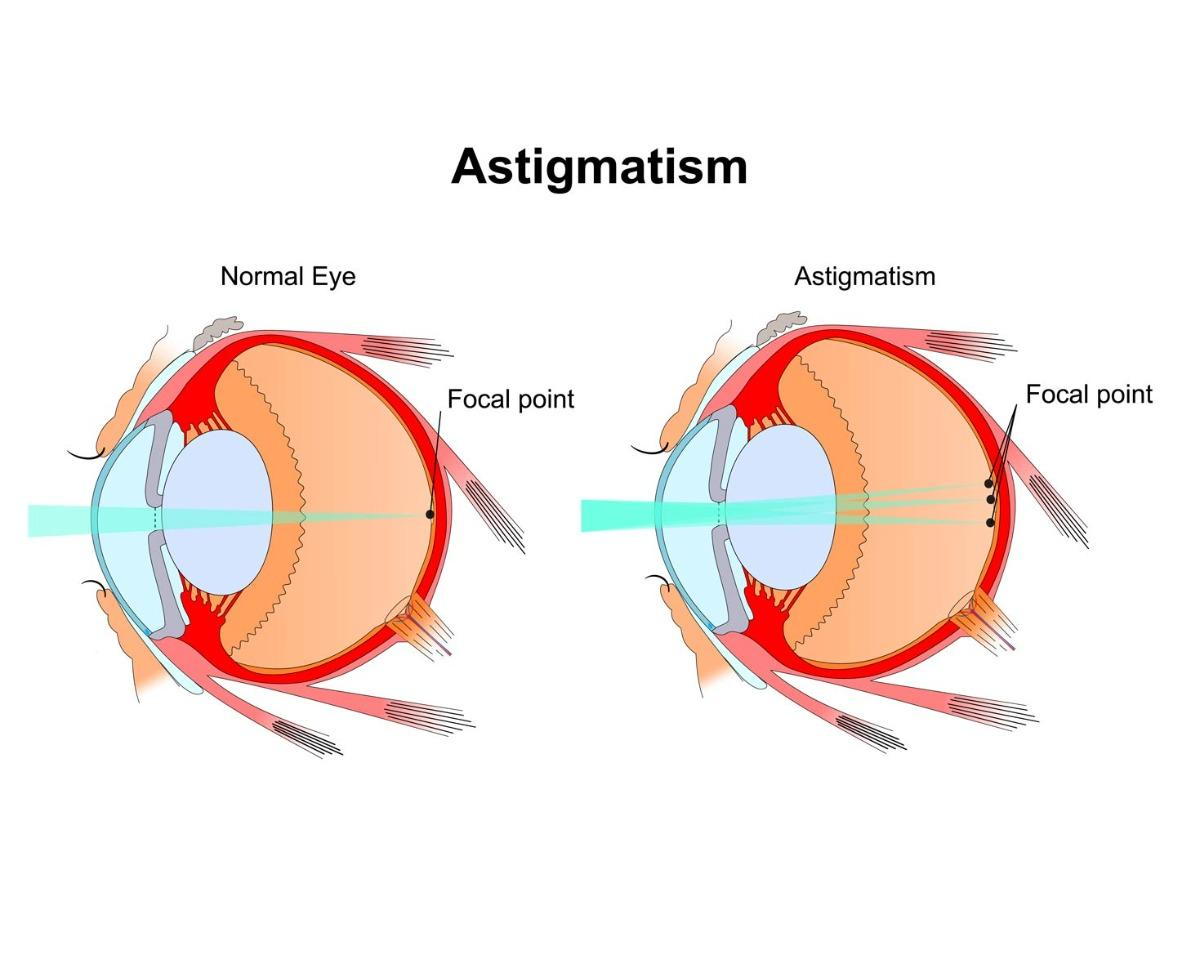 Your eye health starts with regular vision screenings and eye health checkups. At Wichita Optometry, P.A. serving Wichita and the surrounding areas, we are here to help when you need vision correction. If you have questions about astigmatism, we have answers.
What Is Astigmatism?
Most people are familiar with farsightedness and nearsightedness, but these are not the only types of vision problems. Astigmatism is a unique vision issue that affects the shape of the cornea. A healthy cornea is a clear, round-shaped dome. The shape of the cornea helps to focus light correctly as it passes through the eye. People who have astigmatism do not have a correctly shaped cornea. Light does not pass through the eye correctly.
The Symptoms of Astigmatism
Since you would not know what the shape of your cornea is, the symptoms of astigmatism start to affect your vision. Symptoms can include:
Blurred vision
Difficulty seeing at night
Eyestrain
Tired eyes
Headaches
Squinting
It is important to know that you can have varying degrees of astigmatism. If you have mild astigmatism, you may not realize it for several years. You may not notice the symptoms until you get older. If you have astigmatism in one eye and not the other, your healthy eye may simply learn to compensate and you will not realize you even have a problem.
When this happens though, you may notice headaches on one side of your head or eyestrain in only one eye. Because this condition does not always manifest directly as vision problems at first, people often ignore the symptoms and chalk it up to something else.
Contact Our Eye Doctors at Wichita Optometry, P.A. in Wichita, KS
It is important to attend annual eye care appointments. Even if you do not have obvious vision problems, the optometrist can detect astigmatism through a standard eye health checkup. If it has been a while since your last eye exam, contact our team today at (316) 942-7496 or reach us through our website by using our online contact form.